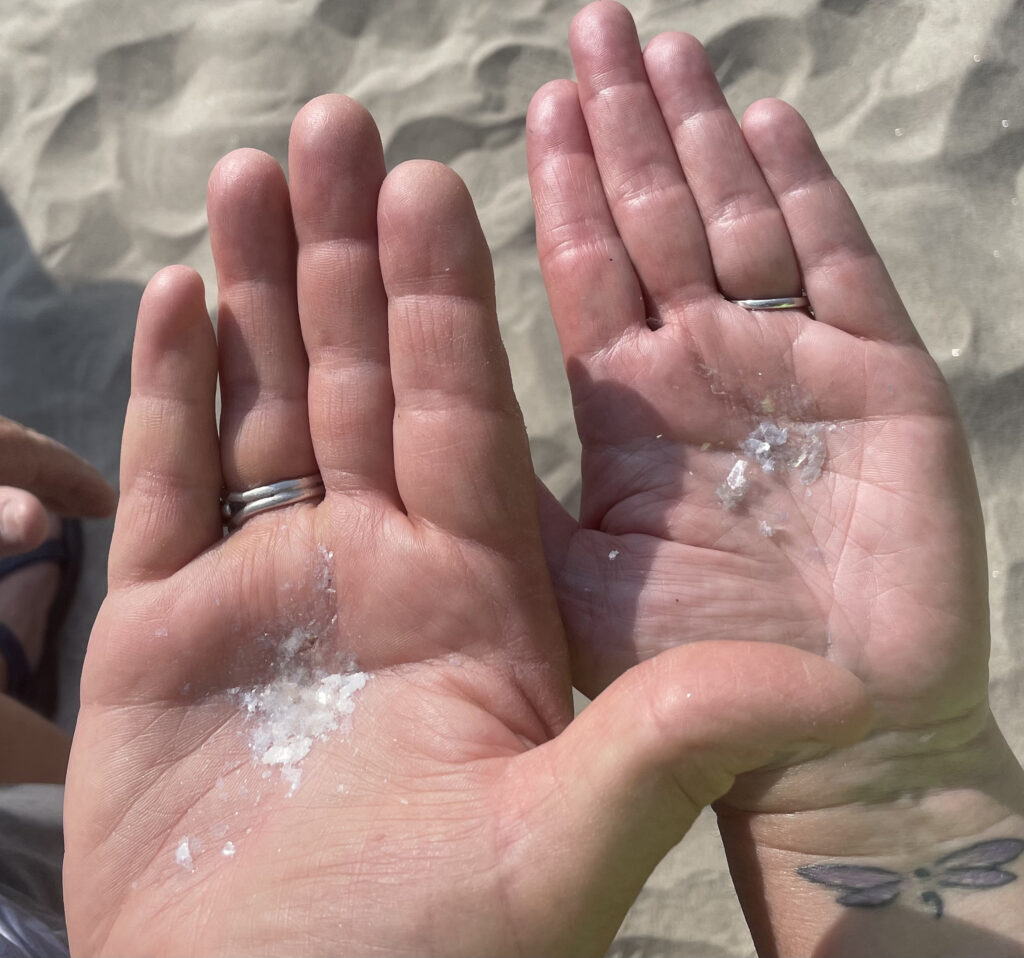 As I look back at my life, I recall certain events that were transformational, like a time stamped in my heart reminding me how precious life is. I am often in awe when I hear a quiet voice within telling me to "Pay Attention, This is Important," reminding me to pause and fully immerse myself in the moment. This past weekend was one of those beautiful gifts.
My husband and I did a river rafting trip this weekend down the mighty Salmon River in Idaho. The trip was gifted to us by a very generous Non-Profit called River Discovery, where they provide opportunities for cancer survivors and their loved ones to connect with nature and one another. My husband, Ted, was diagnosed with stage 4 prostate cancer 3 years ago and had open heart surgery last year. Life has taken on new meaning for us, and we did not want to miss this opportunity of connection and adventure. We are in the club of "No Regrets" nowadays so we try to be very brave and get out of our comfort zones as often as we can. Ted had never been river rafting and I hadn't been camping in over 20 years, this was a big adventure for us both.
When we arrived, I was already missing my pillow and comforts of home and always feel a bit awkward meeting new people but was immediately warmly welcomed and quickly put at ease as we met our new life-long friends and fellow travelers. Getting to know these beautiful souls was such a gift. It was incredibly freeing to just be able to really be myself. Completely myself, no shower, no makeup and could put my guard down. It was as if the falseness of myself melted away and I was finally able to be my authentic self. I fell in love with her as well as all the other brave warriors on that river. Each shared a piece of themselves that holds a special place deep within my heart now. We looked in each other's eyes and had an inner knowing of similar journeys, no need to speak of the weather, we could dive deep into conversations that only cancer survivors and their caregivers could share. A member of the club that no one signed up for.
There is something special about being out in nature and especially floating down the river. I can still feel her running through my veins and soul. Almost as if she was cleansing and washing all the things that are no longer required for survival. I reminded myself to "Be Water" and just go with the flow, to be in a complete state of surrender. I feel that surrender is not a state of weakness but one of strength and courage that allows a space for me to move into a state of grace. This has not come easily for this girl, to be honest, oftentimes I go kicking and screaming thinking that if I hang on tight and fight that I can somehow beat whatever I am fighting or resisting. I end up beaten down and exhausted only to finally surrender once again. Deep breathe. I place my hand on my heart, surrender is coming a bit more easily recently. It's the easier and softer way for me now.
There were many beautiful souls that we met on this trip but there was one in particular that touched me deeply as she guided us down the river with her big smile and contagious laugh. You couldn't help but feel lighter when you were around her. She is such a light. I don't know if people know what an impact they have on others just by being their authentic selves. Deanna Wall is one of those angels. She asked us to choose river names for one another and the name that was gifted to her was "River Fairy" which we all felt was fitting for such a shining spirit.
On the last day as we prepared to float down the most challenging part of the river, she shared a ritual with of us that I have etched deep in my heart. Her love of nature and the river was evident as she gifted each of us a small amount of mica as an offering to the river or land. She called it "Nature's Glitter" or "River Glitter" as it looks like exquisite pieces of diamonds sparkling so bright in the sunlight. I witnessed some of the rafters offering this gift back to the sacred land or the water and even putting this glitter on their cheeks with smiles on their faces and tears in their eyes that I will never forget. Ted and I chose to place a bit of "glitter" on each other's heart as if locking in this sacred moment, reminding one another that we cherish and honor each another and natures treasures. We gifted the rest back into the river as Deanna shared that she has lost many who loved the river as she does and somehow releasing the glitter into the water is a way for them to experience the river as well.
Deanna , keep spreading your light, the world needs more people like you. If you are ever in Idaho, I would strongly recommend Rubicon Outfitters in Riggins, for a trip down the "River of No Return" is like no other. The tender loving care they showed each of us was remarkable, unforgettable and deeply appreciated.
This may sound strange, but cancer has been such a blessing to us. It has really allowed us to figure out what is truly important and how we want to spend whatever time we have left. Words of a song that were sung on our last day by another angel, named Kirby, sang that we only get one chance to get it right and other sweet reminders of our weekend together. Kirby, thank you for sharing your tender heart and kindness with us all. Also reminding us that hugs are the best medicine.
Time is precious, now more than ever. Each day is a gift and old age is a luxury not afforded to everyone. So please friends, be brave, get out of your comfort zone and start living. Get out in nature, every day if you can. Feel the sun on your face, gaze at the stars at night and make a wish. Sprinkle your love and glitter wherever you go because the imprint you leave on your loved one's hearts and all those lives you have touched will not be forgotten, because in the end that is all that we really leave behind.
Grateful to be on this journey with you fellow travelers.
Hugs
Christine